It took me months to launch my first passive income idea.  With this short guide it'll take you just 2-3 days!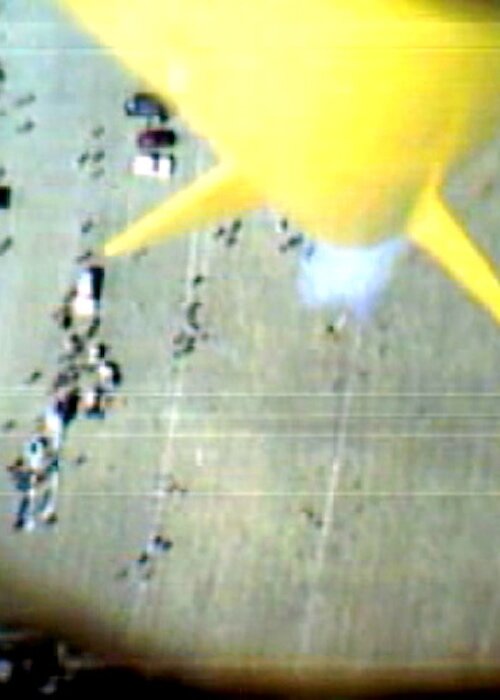 Okay, so here's the deal.  After enough research (and reading this site!), people come up with their lets-freaking-do-it idea.  They've overcome probably the biggest hurdle to earning money online….working out their idea.  Crazy but true.  I'd guesstimate that 80% of people who read something like the 4HWW never actually end up working out an idea to launch.
So now with killer idea in hand, it's time to launch this mofo!  Now for the few of you who got to this point, this is when things seem to get even tougher.  Execution is a biatch.  Or is it?
This quick start guide aims to make it as simple as A B C.  I'll show you what to do from start to finish.  By the way we're focusing here on passive income ideas that center around a website.  ie information products, affiliate sites, review sites, drop shipping ecommerce store etc.  Real world passive income ideas like vending machines suck anyways 😉
The no-BS guide to launching the shit out of your passive income idea this week
1.  Register a domain and setup hosting – to do this pop over to Mediatemple, my favorite hosting company in the world!  Oh yeah, let me say this; I spent literally 2 full days trying to work out who to host my sites with.  I read 100s of reviews.  From Hostgator to Godaddy to Dreamhost, I read about them all.  Every single company has both good and bad reviews out there.  People love to publish horror stories.  In the end I was more confused than when I started.  I ended up choosing Mediatemple because their user interface is sooooo simple to use.  With zero expertise at the time I setup my first website within an hour.  Love it!  And hey, unlike everyone else out there I recommend a service I use and one that pays little to none in affiliate commissions compared to other providers (oh yeah, that's right…making affiliate income on a passive income blog hahaha, don't you love the circularity of the make monkey online info world!).  PS with Mediatemple, first choose your domain, then they'll ask if you want to add hosting to that – with hosting go for their simple Gridserver service and pay for 12 months in advance.  Easy!
2.  Install WordPress on your domain – this is so easy if you went with Mediatemple.  It's also pretty simple with most other big companies too, thanks to 1-click WordPress install.  Find this feature on your host and click away.  WordPress will then launch and you can start building your site.
3.  Buy a professional WordPress theme – go to Themeforest and find a theme, aka a template, that you love the look of.  My advice is that if you are a first time website builder choose a theme where you love the demo site straight up.  ie you don't plan to do much customisation to it.  The theme on this site you see is pretty freaking simple and I managed to get setup in about 20 minutes.  I bought it from Themeforest and it cost a measly $35 or something.  Too easy!  Oh, one alternative to getting a premium theme is to get a freaking framework…this being something that is a little easier for first time users to well, use.  Something like Pagelines for example, makes designing your WordPress website super easy since it allows users to just drag and drop shit around.  No code, no complexity.
4.  Now pimp up your site for Google and get traffic – get writing and just smash out the content on your site.  Then install the Google XML Sitemaps plugin and also the All in One SEO plugin.  Activate both.  Then go to each page you've written content for and fill in the title and description fields provided by the All in One SEO plugin.  Boom!
4A.  This step should NOT be skipped – wait.  Oh yeah, wait baby.  Isn't this whole passive income business fun?!  Nah, but seriously you need to just focus on getting traffic to your site now.  ie before you start selling anything, creating anything or otherwise investing 100+ hours of work into your site you need to see if you have something people will visit.  Testing the idea like this will save you so much hardship and empty whiskey bottles down the track…trust me!
5.  Monetize your website now with a product or affiliate links – create an info product or promote other people's products by signing up to their affiliate programs.  Whatever suits your niche.
6.  How to sell an info product – if it's an ebook then just get setup with a PayPal and ejunkie account.  The former handles payment and the latter handles the delivery of the PDF ebook.  Easy.  If you want to get a little more advanced with an online course than you'll first have to grab Wishlist Member (it's a WordPress plugin), to create the membership component of your site.  Then pair this with your PayPal-ejunkie combo to deliver people automatically from payment through to the course.  A bit complicated, but doable in less than 7 days if you watch the videos on Wishlist member.
7.  How to sell affiliate products – most of you should have your PayPal and ejunkie accounts by now, so you should know the basics.  But you'll probably also want to get a Clickbank account if you plan to sell their products too.  Now go to all the individual sites whose products you want to sell.  Find their affiliate program details and sign up – this is often where you need your PayPal or ejunkie or Clickbank details.
8.  How to sell real products with an online store – I said you could DIY this right…well, here's how.  Pop over to Shopify and setup your site with them.  ie do NOT use WordPress if you want to setup an ecommerce store.  WordPress is just a bit too complicated for first timers looking to DIY their online store.  With Shopify start off with the $30 or so dollar plan.  You want to test this idea out first after all.  Add a bunch of fake products to the store just to see if people will come.  Later you can start negotiating with suppliers and working out your drop shipping arrangements.