Who is earning passive income from running an online store?  And what can we learn from them?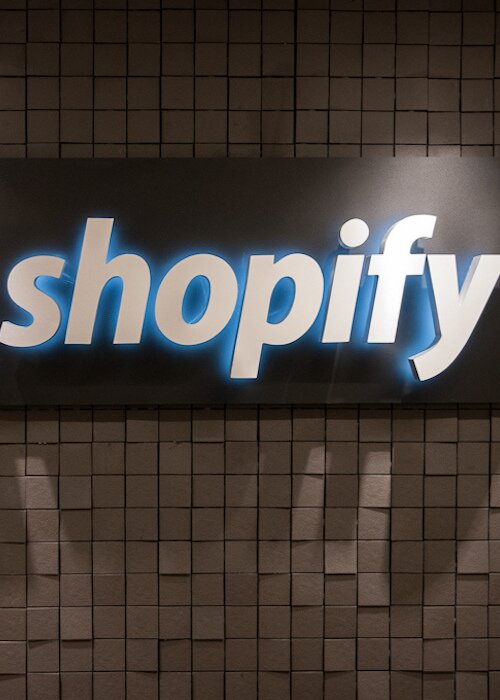 Whether you want to create your own product, drop ship someone else's or create a marketplace style online store, this is the ultimate collection of ecommerce case studies.
First up, let me just say selling products online can be the beeeeest way to make a six figure income from the Internet. Seriously. (And there are some killer ecommerce & dropshipping ideasyou should consider this year too).
You'd be blown away by how many parrot cages you can flog over at parrotsrus.com!
If you follow sites like eCommerce Fuel you've probably already seen dozens of people doing just this with niche sites selling everything from popcorn machines to nothing but dehumidifiers.
It's freaking insanely inspiring, because you can keep thinking, "Well if that worked, maybe I could try something similar for the hair salon industry or the at-home power lifting niche", or whatever your personal background works to bring to mind.
And that's why I've assembled and curated the shit out of this epic list of ecommerce case studies.
So the question quickly becomes, is this one of the best ways to go about making passive income online?
Kinda. A bad ass answer I know, but let me explain.
You see, there is an insane amount of time that goes into dreaming up, building out and effectively marketing an online store.  But once you execute on all that goodness, it can be pretty easy to maintain – especially when you get someone else to take care of fulfillment and customer care.
In this article we're only going to look at companies that do the whole 9 yards so to speak.
ie they have an ecommerce store and handle the actual sale themselves, whether it be via drop shipping or fulfilling orders themselves.
If you want to learn more about people who avoid all that, and just make affiliate sales on products (eg they have a camera reviews site or a 'fake' bed linen shop that links to Amazon), then checkout some of the rocking case studies in the 21 Blogs with Advertising and Affiliate Marketing Examples article.
UPDATE: I think the perfect ecommerce strategy in today's world is this…
…and when I say perfect, I'm talking about 30-40% profit margins (not 2-3%).
What is it?
What is the #1 idea for earning 6 figures in passive income?
1) Private label physical products – that means putting your own brand / name on products
2) Sell on Amazon.com – not your own store to start with
3) Use Amazon FBA – they will store your products, ship them to customers, and even handle returns
4) Promote using Amazon PPC, launch service (eg ZonBlast) and contacting top reviewers with free offers
5) Eventually move off to your own online store – this will be your ultimate sales channel since you control it
6) Promote mainly through your own website (content marketing), guest posts/podcasts, and social media
7) Build an email list…repeat, long term customers are where all the money is to be made
But how do you get started?
I recommend you checkout Chris Guthrie's podcast with Brian Leyde covering his business doing exactly this.
And if you like the podcast and want to get started with this passive income idea yourself then I recommend you try out this course on making money on Amazon – it is Guthrie's course + software toolkit called AmaSuite.
Basically it is a collection of training AND tools for selling your own products on Amazon…
…and also how to affiliate Amazon products if you want to do that as well.
I personally use AmaSuite for product research, because it saves me 100s of hours of time.  And if I was just getting started I would also use the training to learn the ropes – pretty much everything I know is in Guthrie's course.
In full disclosure, you should know the AmaSuite links here are affiliate links.  We only affiliate things we use AND that we paid for ourselves.  That's kind of unique in a world where people seem to push all kinds of random products that they've never even seen, let alone used.
So if you want to save yourself a heck of a lot of time (and money), and more importantly, really learn how to make passive income using Amazon, then check out AmaSuite now.
Buuuuuut, I don't want you to spend money if it's not something really for you.  So before you consider buying it, check out the free podcast above, go through Guthrie's material and then decide for yourself whether this training is right for you.
PS before going forward and before you guys get waaaay too excited about this whole online store bizak, I have to say…don't get fooled by income figures online store gurus typically throw around online.
When someone says they make over a million dollars online a year from their portfolio of ecommerce shops, do a little digging. Is this revenue or profit? Makes a biggggg difference, about $900,000 in difference haha.
Where can you go locally to find all things Japanese cooking and drinking related?
Can't think of a place…of course not! This is soooo niche. Even trying to find a bottle of half decent sake at your local bottle shop is tough work.
That's one of the big reasons I love this site – it sells products that are hard to find locally, at least hard to find in any kind of variety or range. Continue Reading >
RD is a cool little company that makes it's passive income online from selling docking stations for Kindle Fires!  That's it.
Verrrry nichey ecommerce idea and doing alright from the looks, with about 11,000 monthly uniques and $23,000 in sales for the first year. (PS This data is coming straight from the Million Dollar Blog Project leader board, ie straight from the horses mouth.)
Okay, so let's analyze this case study and see what we can learn. Continue Reading >
Oh wow! If you thought that case study on chicken coops was immense, wait till you read about this…a site dedicated to selling all things parrot related!
Yeah, that's right. Cages, food, toys, stands, feeding dishes, transport boxes, medicines and just about everything else under the sun…specifically for parrots.
This ecommerce idea is freaking genius. Continue Reading >

Ever wonder how Tom Cruise can sometimes look a lot taller than he actually is?
Well, thanks to a combination of a special shoe and an inside 'lift' insole he can vary by about a foot in height!
This is the same technique that everyone from Robert Downey Jr to John Wayne have used in Hollywood, and it has caught on in the real world as shorter than average men try to gain a few inches so they can boost their confidence and expand the dating pool open to them. Continue Reading >
This was one of the first really cool case studies I read over at the Four Hour Work Week Blog, and what follows are the main points I took away from that and my own more recent look at their business.
I love this case study because it is really inspiring for those of you who see big ass problems with existing products you use, as part of say a hobby or a sport (which is pretty much everyone!) and want nothing more than to start a business in a niche you're super passionate about.
So what does Datsusara actually do? Continue Reading >
This site is awesome! It's another great example of how easy it is to come up with an idea when you simply do some self-reflection on what topics you know a bit about.
The pair behind this site spent a few weeks thinking about all the areas they had been involved in over the years, from dancing to emergency rescue. Good.
Next they tried to whittle down the list by looking at which interests had products that could easily be drop shipped. This killed some ideas fast. Continue Reading >
Christopher McDouglas's book Born to Run made these little black and white seeds sound like magic freaking bouncing beans.
After becoming entranced by them, I decided to smash a bunch during my marathon last year and thanks to these little seeds – or the 3 aspirins I snuck into my running shorts – I made it past the finishing line.
Anyways, so we have a very niche, but very popular product here in Chia seeds. And since they've risen to popularity you'll see 100,000s of searches a month in Google…368,000 monthly searches to be precise!! Continue Reading >

Neville's drop shipping muse is focused on selling rave/dance products – think glow sticks, disco balls, strobe lights, and well pretty much all things that light up.
How freaking niche!  And yet it's home to 1000s of products.  Isn't it amazing how you can niche down so far but still have a ton of products for sale?
Also, doesn't this remind you a little of the Parrots example above?  ie you have a general market (party accessories) niched down to a specific audience (ravers).  In fact, guess who Neville drop ships with…a party accessories supplier (a generalist). Continue Reading >
A very interesting case study for us and, one I only happened upon recently when reading Andrew Youderian's very kick assy blog on all things ecommerce, eCommerce Fuel.
So here's the deal…
Two guys with full time jobs partner up to create an ecommerce business in their spare time. Continue Reading >
What a cool little invention!  Lumo Back is a little sensor of sorts that you strap to your lower back and it vibrates every time you slouch.  And since awareness is the number one solution to posture problems, you got to say the 3 Stanford grads behind this have nailed it.
The product takes it up another level when you hook it up with their purpose-made iPhone App, which shows you how your posture tracked for the day.
Now admittedly, these guys had to spend some serious time upfront designing and manufacturing the product, but with all that done things are starting to look nice and passive. Continue Reading >
A very cool site that sells crazy cool looking infographics as posters, tshirts and more.
Weird right?! How can they make money?
But when you hit the site you'll see how cool and engaging the products are. Definitely out of left field and definitely something I could see being immensely appealing to our hipster generation. Continue Reading >
I love this site as it's a great example of niching down from a market where almost no one makes money (books) to a market where some profit still exists (cooking books).
Now if cookbooks in general was the niche here we'd have to conclude that the founders should be institutionalized, because who the f**k could compete with Amazon?
But that's where the niche just gets nichier! Continue Reading >

This site sells pretty much every product on Earth to help people achieve balanced pH levels in their blood – ie balancing alkalinity and acid.
It's a niched up health approach made famous by Anthony Robbins, the motivation dude from 2am TV.
I don't really care for the theory behind the actual health approach, but I do looooove the inspiration this idea brings… Continue Reading >