Which bloggers are generating $1000s in passive income from ads and affiliate marketing, and what can they teach us?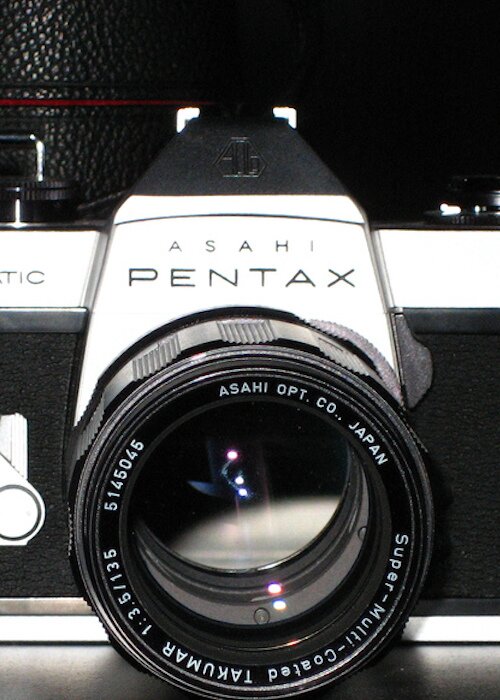 Who says you can't make money blogging?!
In all the case studies below we're going to look at people who blog and earn passive income through advertising and affiliate marketing.
These content-rich sites come in different forms, ranging from blog format (eg Expert Enough), to news & reviews format (eg Photography Tips), to online store format (eg Animal Print Bedding) to the more conventional style websites (eg Security Guard Training HQ).
Although some of the case studies below involve people who also sell info products, the majority of their income is derived from ads and affiliate marketing.
Best of all, you'll get to see there are so many different ways to go about earning this type of income.  You'll find bagfuls of inspiration in the words below, so enjoy!
PS checkout my favorite advertising and affiliate ideas right here >
Now we get to look at the work of the quite famous Chris Guthrie – the guy making a million dollars of Amazon affiliate sales a year, of which he keeps about 10%.
So believe it or not, but Photography Tips is just one of Chris's dozens of niche sites.
I'm no Martin Scorsese, so I'd like cut the suspense and get straight into how this site makes money. Continue Reading >
This is an inspiring case study and one that has got me chomping at the bit to replicate something similar in another part of the sports equipment niche.
Here's why…
First up, treadmills are freaking expensive.  They start around the $800 mark and go up quickly past the $2000 point.  So affiliate commissions are bound to be north of $100 every time you make a sale. Continue Reading >

This is not the actual niche site we're going to look at, but rather the site where Nerdy Nomad talks about her niche sites.
You see, although one of her niche sites would give us a lot of takeaways, it is Nerdy's overall business – the collection of niche sites – that shows us the full business model she's executed on so effectively.
So Kirsty, the girl behind the site, is an avid traveler and all round globetrotter.  She's also an insanely smart lady, because she's built an almost six-figure business from writing about travel across her various travel websites!! Continue Reading >
If you've followed the guys at Think Traffic you would have heard about their Million Dollar Blog Project.
Basically, a challenge to everyone to create a blog/website from scratch and earn money from it.  The hosts of this challenge, themselves chose to create a site that looks at sharing info on how to be an expert at all types of things, from running a marathon to personal productivity.
Prior to confirming this choice, they had chosen to create a site on website/blog design for non-design people, which would have done 10 times better I think.  But since this topic caused a bit of an uproar within the comments section, as people argued this was just another website about making money online (or at least overlapped too much), they had to ditch it. Continue Reading >
An interesting case study, because like Expert Enough I'd say it's kind of a cautionary tale, more so than a success story.
Nick McIntosh built this site to test out whether he could earn passive income from Google Adsense and affiliate sales.
The idea was simple; rank high for the keyword "nettle tea" through some decent articles and then get people clicking on links to actually buy the stuff. Continue Reading >
Something a little different!  Trent over at Online Income Lab does a great job showing people the behind the scenes workings of his muses.
So when I was there recently I checked out his analysis of his authority site on cleaning tips.  Oh yeah, if it hasn't been made clear through the other examples above, you can pretty much start an authority site on any niche, and often the more boring, the better.
If you pop over to How to Clean Anything, you'll notice is has a ton of content on all things cleaning related.  That epically deep content brings in around 40,000 monthly uniques (type in cleaning or cleaning tips into Google to see how well this site is doing!). Continue Reading >
If you're in your 20s, still at college and looking to earn some nice side coin, then this is a kickass case study for you!
Thomas, the dude behind the site, is a 21 year old college student who created a site on all things study/jobs/income related for students.
So you'll find posts about good books to read, how to ace your exams, what to do to increase your chances of getting hired etc. Continue Reading >
Who wants to travel full time and make a living telling other people about the things they've learnt doing it?  Hells yeah!
Well that's exactly what about 10 million other people think, because there must be a gazillion travel blogs out there today.  Crazy to think how competitive this niche is.  But this is arguably the case with all good niches out there; ie niches where there are a lot of people interested in the topic and where a lot of money is spent.
This site is by a college student from Sweden and basically focuses on educating young people about how to travel Europe on a budget and in a limited time – and have a feck load of fun doing it. Continue Reading >
This site was born out of the Niche Site Duel, a competition between prominent online marketers on who could make the most money from a new blog.  SGT is Pat Flynn's baby, and thankfully its a passive income business that is not about teaching people how to make passive income.  Awesome!
Pat chose security guard training after an insane amount of keyword research.
Importantly, let's remember he had no freaking idea about this niche or any interest in it for that matter.  Which proves the point that you can be successful pursuing a niche that's outside your passion + expertise overlap. Continue Reading >
Brilliant little example here!  I'd say this website would have taken about 24 hours to create.  Total.  It is a micro niche site dedicated to you guessed, it posture braces.
All the guy/gal behind the site has done is put up 2-3 x 1000 word posts on posture braces and that's about it.  The rest of the site is just the usual suspects; About, Contact, etc.
So how does it make money? Continue Reading >
If you've been looking for a super fast way to launch an affiliate marketing business here's the case study for you.
First of all, if you haven't heard of Squidoo it's a publishing platform, where you can create your own pages on all kinds of niches, eg animal print bedding!
You get a lot of control over your page and can even put in your own affiliate links.  So in this sense it is kind of like a quick and dirty website of your own. Continue Reading >
Started in 1999, this blog is dedicated to the very niche topic of how to keep your Mac secure.  I just love this idea, because think about it…
Selling security advice is selling fear AND who has a higher propensity to spend money on stuff, let alone stuff that will protect their precious baby, than Mac users!!  (I'm typing this on a Mac, so I speak from the standpoint too).
The revenue model for this site is simple; affiliate marketing by reviewing products, plus some direct advertising.  Simple and effective. Continue Reading >
I come across these types of blogs/websites all the time.  Say you Google "beautiful minimalist wordpress themes", and then there are all these sorts of showcase sites where they've spent time compiling the best design resources around.
Well, Hong Kiat is one such blog.
So yeah the site is pretty much a place where they curate things designers want to find; icons, themes, tools, graphics, wallpapers etc. Continue Reading >
These guys make a fortune!  They've created pretty much the #1 resource site for weddings in Australia and the result…revenue streams up the wazoo!!
Let's just skip the BS, and lay out exactly how they make money.
First up, the online directory that lists out suppliers of everything brides will need, from function centers to flowers to dresses to celebrants to cakes.  They have 1000s of providers listed and the price to get listed ranges from $500 to $1000+ a year depending on where abouts you want to show up. Continue Reading >
I'm sure you see where we're going with this one.  An SEO-optimized site for a very niched up, but lucrative area; luxury hotels in Whistler.
So basically what they've done is review all the big hotels in Whistler with some original content and photos (nowhere near as much as they should), and then setup a hotline for people to call to book "for the lowest rates".
Obviously they have access to the booking system (they're a travel agent basically) at the hotel and take a kickback.  If you think about the prices these hotels rent out their rooms for you can imagine the kickbacks could easily average $100 a referral.  Nice. Continue Reading >